OneSpan Inc. (NASDAQ: OSPN), the digital agreements security company, today announced that it has agreed to acquire ProvenDB, an Australia-based startup that delivers secure storage and vaulting for documents based on blockchain technology, to provide an industry-leading trust model for high assurance contracts and documents.
ProvenDB will extend the capabilities of OneSpan's Transaction Cloud Platform to both public and private blockchains and serve as a modern technological foundation for high assurance business processes for Web3.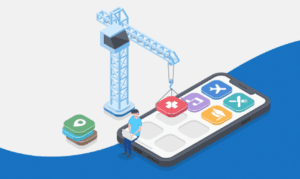 ProvenDB has been at the forefront of developing secure storage, leveraging blockchain technology that adds a layer of security to prevent data tampering or alteration of documents. When information is added to ProvenDB, digital signatures are created and posted to an immutable public blockchain. ProvenDB's secure storage and vaulting solutions provide proof of the integrity, ownership and creation date of critical information.
OneSpan continues to execute its mission to deliver easy and secure customer experiences that ensure the integrity behind digital transactions and agreements. With this acquisition, OneSpan plans to combine ProvenDB's technology with OneSpan's Transaction Cloud Platform to provide an integrated end-to-end assurance model which includes a secure repository for documents and artifacts that require the highest levels of compliance and assurance. This highly complementary acquisition expands OneSpan's addressable market, solves customers' secure vaulting needs, and accelerates OneSpan's leadership in securing digital agreements throughout the customer transaction lifecycle.
"Digital artifacts are simply too easy to fabricate, tamper, or delete in the era of Web3 leading to security breaches and loss of trust in digital information. In this world of evidence tampering and deep fakes, it is critical that we have non-repudiation and copies of the original artifact with an immutable chain of custody throughout the entire customer journey," said Matthew Moynahan, President and CEO at OneSpan. "Securing business processes end-to-end leveraging blockchain technology will play an increasingly critical role in preserving the integrity of digital transactions and agreements to fuel this modern digital era. We have an ambitious plan to disrupt the digital agreement market and ProvenDB will accelerate that plan. OneSpan's mission, the focus of our entire go-to-market strategy, is to restore trust and confidence in today's most critical customer experiences, such as revenue-generating transactions or customer and vendor onboarding, and ensure that their integrity is never in question."

"OneSpan's expertise in digital identity and agreements married with ProvenDB's blockchain-backed storage solutions will enable a paradigm shift in trust and integrity for digital agreements," said Guy Harrison, CTO at ProvenDB. "We are excited to join OneSpan to bring our technology to the digital agreement market."

"We are thrilled to announce the acquisition of ProvenDB by OneSpan," said Vinny Smith, Managing Partner at Toba Capital. "This union brings together two industry leaders in their respective fields, resulting in a powerful combination that will revolutionize how businesses create trustworthy digital agreements. We have no doubt that ProvenDB's cutting-edge blockchain technology, paired with OneSpan's expertise in digital identity and authentication, will set a new standard for digital integrity and trust. We look forward to seeing the impact this acquisition will have on the industry."
Terms of the agreement were not disclosed, and the transaction is anticipated to close during the first quarter of 2023, subject to customary closing conditions.
About Toba Capital
Toba Capital is an early-stage investment firm committed to helping create incredible technology companies. Toba looks for businesses capable of long-term growth and teams with the potential to fundamentally shift markets for the common good. Toba Capital takes a high-conviction, and hands-on approach to venture investing. The firm has a single LP evergreen fund structure, which means its process and investment horizons are highly aligned with the teams it backs. Toba Capital was founded in 2012 by Vinny Smith and has offices in Los Angeles and Newport Beach.
About ProvenDB
ProvenDB uses Blockchain technology to create a completely trustworthy database. Immutable versions of database state are anchored to the Blockchain, delivering unparalleled data integrity. ProvenDB Compliance Vault is a tamper-resistant store for compliance data and other documentation built on the ProvenDB database engine. ProvenDB is based in Melbourne, Australia.
About OneSpan
OneSpan helps organizations accelerate digital transformations by enabling secure, compliant, and refreshingly easy customer agreements and transaction experiences. Organizations requiring high assurance security, including the integrity of end-users and the fidelity of transaction records behind every agreement, choose OneSpan to simplify and secure business processes with their partners and customers. Trusted by global blue-chip enterprises, including more than 60% of the world's largest 100 banks, OneSpan processes millions of digital agreements and billions of transactions in 100+ countries annually.
For more information, go to www.onespan.com.